Multitone are hiring! Click below to visit our careers page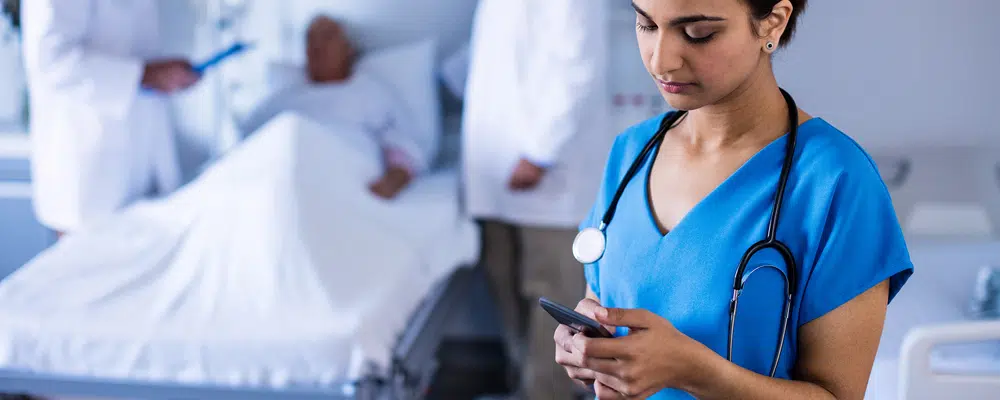 NHS Pager Replacement
Appear Lite turns your smartphone into a bleeper, with DND & Silent override ensuring critical messages are never missed.
From intruder alarms to temperature sensors, we can connect diverse third party systems to our device-agnostic messaging platform, Multitone i-Message, connecting even legacy systems to the Internet of Things.
Once integrated with i-Message, data from your alarm systems, equipment sensors and monitoring equipment can trigger automatic alerts and notifications which are forwarded to staff via email, SMS, pager or app.
With a combination of apps, enterprise smartphones and SIP phones, we facilitate great communications between people and with site systems. Our critical alerting apps and devices ensure important messages are acted on fast.
Our technology makes people safer. Our reliable, rapid critical alerting ensures a quick response to cardiac arrests in hospitals. Our EkoTek personal alarm technology gives staff the ability to summon help directly to their location with a single button press.
At Multitone we are proud to be different; investing, manufacturing, building and testing right here in the UK.
Multitone offers expert customer services and engineers who are available 24/7, 365 days a year to aid in all situations.
Multitone's repair centre is UK-based, meaning we can meet stringent Service Level Agreements on our repair services.
At Multitone we are proud to be an international company with offices, partners and distributors all over the world.
Want to know more? Get in touch!
Thanks to the versatility of our technology, we can deliver solutions to address a myriad of challenges and circumstances, delivering a system which is tailored to your needs. If you have any questions about Multitone, our solutions, our technology, or you would like to discuss a project, we're happy to help! Click the button below to get started.
"The Multitone solution has proven to be
extremely reliable, very easy to operate and
we can now provide high quality alarm monitoring."
Head of Telecoms Services,
NHS Lothian
"We look forward to the benefits
of a long-term partnership
with Multitone."
Security Technology Manager,
Canary Wharf Retail
"We are glad that we have Multitone's solution,
we have a reliable and innovative partner who
been by our side for more than 50 years." 
Communications Technology Dept,
Hannover Medical School